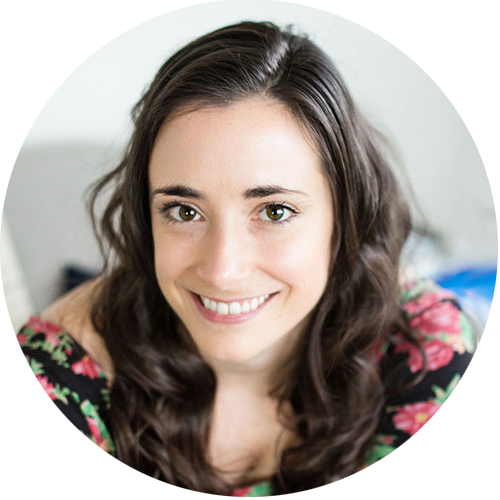 Chelsea Clark
My name is Chelsea, and I am a Registered Dietitian Nutritionist and a Certified Personal Trainer. My approach to nutrition is to meet clients where they are at, guiding them forward step-by-step, and addressing obstacles and barriers to change as they come. Together, I work (with clients) to challenge food beliefs, build a well-rounded nutritional knowledge base, and identify long-lasting motivations to foster recovery and develop a healthy relationship with food and the body. Outside of my nutrition counseling work, I love to read, travel, and tackle new skills that challenge my brain and her body, like teaching myself how to longboard, practicing self-defense techniques, or learning new skills on aerial ropes.
Chelsea helped me with having accountability. Instead of a meal plan that I probably wouldn't have followed, she helped me with timing meals and snacks and balancing the foods I already eat. As former military, I like that I have someone checking in on me, making sure I stay on track. Whenever I had a question, I would always write it down and be sure to ask it during our sessions. Yes, it's accountability, but each week was an improvement on the last, each time we made adjustments to the meal time or quantity to see how my body reacts. After a few weeks of working with Chelsea, I felt like I was getting my life force back with improved speed and strength. My training sessions have been more productive."
I really appreciated it when Chelsea would discuss (or cite or send) the literature and studies that supported the advice she was giving me. I might be in the minority, but it allowed me to gain a deeper understanding of why I should do X and what to expect from my body. Chelsea is very personable, and I get the impression that she's able to tailor her approach based on the client. For me, I was looking for someone to tell it to me straight, especially when my preconceived notions or research were wrong, and for someone that was willing to explain the theory behind the advice that they were giving. Chelsea did that in spades.
Chelsea helped me achieve results I didn't think were possible! [She] kept me on track and held me accountable while also being flexible to adapt the program to fit my schedule. [Her programs are] tailored to my specific needs and always adapting based on everything else going on in my life.
I learned a lot about meal planning and that helped me manage how I would spend my time during the weekend vs weekdays on preparing high quality, tasty meals. Also, when things weren't going as well, I learned some ways to cope with changes and challenges. Having a specific assignment, templates, and guides in actually doing meal planning helped. In the past, I would read about it and have a list of tips, but that was never enough to push me to fully try a new method out.
This helped me to become more aware of my habits allowing me to focus on where the problems really are. This was great in helping me to work on long term nutrition issues in a way that I would never have thought of. I found this approach much easier than other methods.
Chelsea helped me achieve a better sense of help or, at least, begin to nurture it. Her work is as much mental as it is physical, which is both rare and wonderful! I think Chelsea's service is excellent for people in the mental health field (where I currently work) specifically because she addresses more than just physical health. Chelsea is intuitive and caring and understands the inevitable links between mental and physical well-being, and she innately understands how to work with the two.
Contact Us
Please fill out the form below and we will get back to you as soon as possible.