Retreat Dates: 1/9-1/11
You struggle with body and food issues for most of your life and you think that that is normal. But it is not. And it is not ok. You should be truly happy and living with gratitude and joy! You should also feel comfortable and positive in the body you live in. The problem is that people have not been trained in mental hygiene well. If you are like most people, you do not know how to how to work with your mind or your body in a way that is helpful, conducive and non-critical. For the select few who know what they need to do to live a good life in their own body, they may not be able to follow through.
Earth's Edge Wellness hosts a yearly retreat for those who want to get and experience significant results in a short time. We keep our costs reasonable because we offer this in a virtual and group setting. The retreat process is as successful as it is because of the treatments we offer (see below) and also because of the people running the retreat: We are all people who have worked on ourselves to the point that our body is a source of joy and to the point that we live in a state of happiness. Our program runs on a simple philosophy: all mental and emotional disturbances stem from a want to make life better but without the knowledge of how to do so. In our 3 day Brazen In-Bodyment retreat, it is time to change that! See you soon!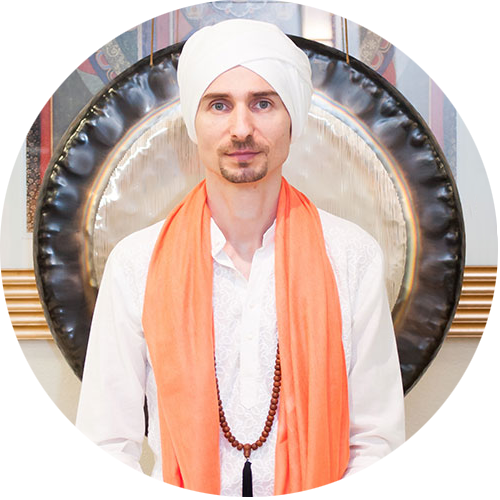 Guru Cosmin Mahadev Singh
Cosmin Mahadev Singh was born in Romania – a country with a deep-rooted history in diversity and spirituality. His upbringing, enriched with a combination of old and new world teachings, set the foundation for an inner calling of growth and search for knowledge, which led him on his spiritual path.
Cosmin's own world experience gives him the ability to exercise true empathy and compassion. His universal teachings transcend cultural and demographic boundaries and can be understood and appreciated by everyone. Cosmin goes beyond teaching you knowledge for a day. He provides you with the "know-how" to recognize and harness the necessary tools for skillful living.
His approach uses cutting-edge scientific research harmoniously integrated with the ancient teachings of Kundalini Yoga as taught by renowned global authority Yogi Bhajan.
Cosmin is the founder of RYK Yoga and Meditation Center and OM FEST – the largest Yoga and Meditation festival in Las Vegas, NV. He is certified with Kundalini Research Institute and registered with the International Kundalini Yoga Teachers Association and Yoga Alliance. He is also an accomplished Traditional Reiki Master having trained in both the United States and Europe. He offers yearly Kundalini Yoga Teacher Training, Reiki Attunements, and International Yoga and Meditation retreats to Bali and India.
Cosmin Mahadev Singh remains committed to expanding his knowledge and experience of his yoga & meditation practice to provide his students with the most effective self-empowering approaches that are sure to raise your overall well-being. His teaching will allow you to realize that you can live a healthy and happy life. You will soon be walking your own path awakened by Raising Your Kundalini.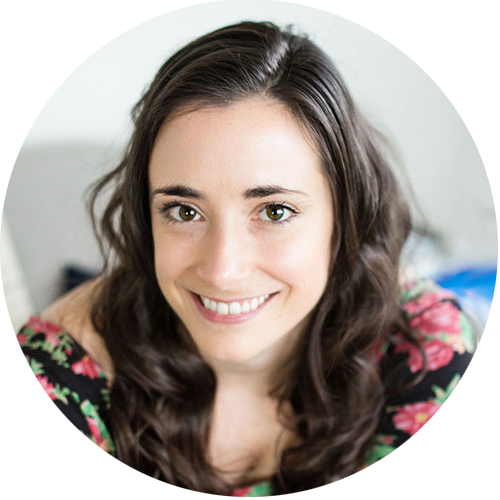 Chelsea Clark
I am a Registered Dietitian Nutritionist and a Certified Personal Trainer. My approach to nutrition is to meet clients where they are at, guiding them forward step-by-step, and addressing obstacles and barriers to change as they come. Together, I work (with clients) to challenge food beliefs, build a well-rounded nutritional knowledge base, and identify long-lasting motivations to foster recovery and develop a healthy relationship with food and the body. Outside of my nutrition counseling work, I love to read, travel, and tackle new skills that challenge my brain and her body, like teaching myself how to longboard, practicing self-defense techniques, or learning new skills on aerial ropes. Chelsea provides training to dietitians on a national level and specializes in the work of eating disorders, disordered eating, and athletic nutrition. When not working with Earth's Edge Wellness she helps athletes at UCSD.
Kristen Lee
Kristan completed her training as a Waldorf Educator in 2000, her Holistic Remedial Education training the following year, and her Bachelor of Education in 2003.
In 2010, Kristan began as a student of the Four Seasons Journey with The School of Shamanic Womancraft and went on to train as a teacher of the program, graduating in 2016. Kristan has also completed her training as a teacher and facilitator of the one-day workshops offered by the school, Moonsong, Becoming a Woman, The Shamanic Dimensions of Pregnancy, and Autumn Woman Harvest Queen. Kristan offers one-to-one private sessions using the modality of Shamanic Womancraft.
Nine years ago, Kristan in collaboration with her Teacher, Jane Hardwicke Collings, the founder of The School of Shamanic Womancraft, developed Project Pomegranate, a project that began with the intention of reframing Eating Disorders as another symptom of the wounded Feminine of the Patriarchal Culture and offer a ceremony for healing.
Kristan has participated in and presented at festivals and conferences within Australia and internationally. Her work has been published in the Squat Birth Journal, BettyMag, Birth Matters, and Midirs.
Yoni
A nationally licensed marriage and family therapist, has completed over 400 hours of kundalini yoga teacher training, level 2 reiki practitioner, provides training and sessions to 1000s every year in schools, treatment facilities, groups, individuals, and groups. Yoni also develops and facilitates personalized retreats for people who would like to detox in a more natural and "conducive to wellness type of way" as well as people who struggle with eating behaviors or feel stuck and want to change NOW. Yoni emphasizes the importance of teaching from a place of mastery. Every technique or approach yoni or his team provides is brought forth from experience and direct knowledge. Yoni emphasizes that you can only take someone as far as you have developed. Yoni is proud to say that he is truly happy and acknowledges how most practitioners and therapists are in need of increased tools if they want to be happy and an extent, their students.
In his spare time, Yoni meditates, has motorcycles, plays music, and enjoys nature and good Japanese teas.